Expedited Entry
The joys of going VIP begin right as you enter the grounds. Bypass everyone in general admission and head to the expedited entry for VIP ticket holders. Less wait time in line means more time on the dance floor!
Private Areas
Live it up in the VIP section with the squad, featuring a number of enhancements where you can enjoy the finer things such as exclusive vendors and bars. Enjoy your group's first-class home base and let the outside world melt away.
Viewing Areas
Get the deluxe treatment with the comfort of VIP access. Sip on drinks and soak up the views from exclusive VIP only viewing areas!
Collectible Laminate
Commemorate your time at Lights All Night with a collectible VIP laminate badge and reflect on the experience for years to come.
Upgraded Restrooms
VIP festival-goers will appreciate upgraded facilities including restroom stalls with flushing toilets, large vanity mirrors, and air-conditioning.
VIP Management Team
Dedicated staff are standing by to provide you with answers and support to ensure your experience exceeds your expectations.
Hotel & Ticket Packages
Bundle your hotel stay and festival tickets to save big! Each package includes a 2 to 4-night hotel stay and general admission, general admission plus, or VIP admission tickets. Exclusive add-ons, including open bar brunches, brewery tours, and other exclusive experiences, are available for purchase.
Already have a ticket? Hotel Only options are also available!
Hotel packages are SOLD OUT!
Wristband Pickup
All orders purchased by Friday, December 2nd at 11:59 PM will be eligible to have wristbands shipped. All orders placed after this date must be redeemed at the early offsite wristband pickup location or the box office location during operating hours.
Shipping
Wristbands will be delivered via USPS First-Class Mail. Orders can only be shipped within the United States. All orders purchased before Friday, December 2nd at 11:59 PM will be eligible to have wristbands shipped.
Early Offsite Pickup
Early wristband pickup details will be shared closer to the event. Check back soon!
Box Office Pickup
If you missed the wristband shipping deadline and were not able to make it to an early wristband pickup location, you may pickup your wristband at the box office.
Table Service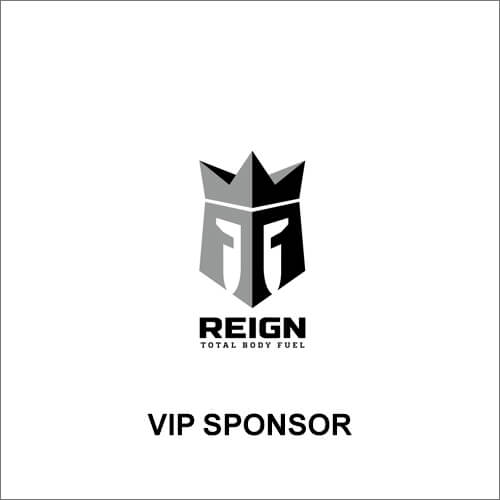 Upgrade your trip to Lights All Night with a table reservation for an experience truly unlike any other. Get the deluxe treatment from start to finish, and snag a table for a private retreat your whole group can enjoy. It's the perfect haven between sets or during, where drinks are just an arm's length away with a prime main stage view!
VIP sponsored by REIGN Total Body Fuel!
Ready to make your reservation or have questions? Submit your inquiry via the form below.
Upgrades
For optimal enjoyment, peruse our awesome upgrades like convenient storage that charges your cell phone, thirst-quenching reusable water bottles, and limited edition merchandise!
Lockers
To make sure your festival experience is full of love and light, we're aiming to ease the burden of baggage. Go hands-free where it counts - on the dance floor - and rent a locker to lighten your load.
Measuring approximately 8" high x 11" wide x 17" deep, a personal locker allows you to safely stash your belongings. For extra convenience, choose a locker with phone charging capabilities. Stow away things you don't want to carry, plus keep your phone battery fully charged. Add this dual-purpose item to your festival survival kit and reap the rewards!
Bring your merchandise ticket and ID inside the festival grounds to the locker rental station to redeem your purchase.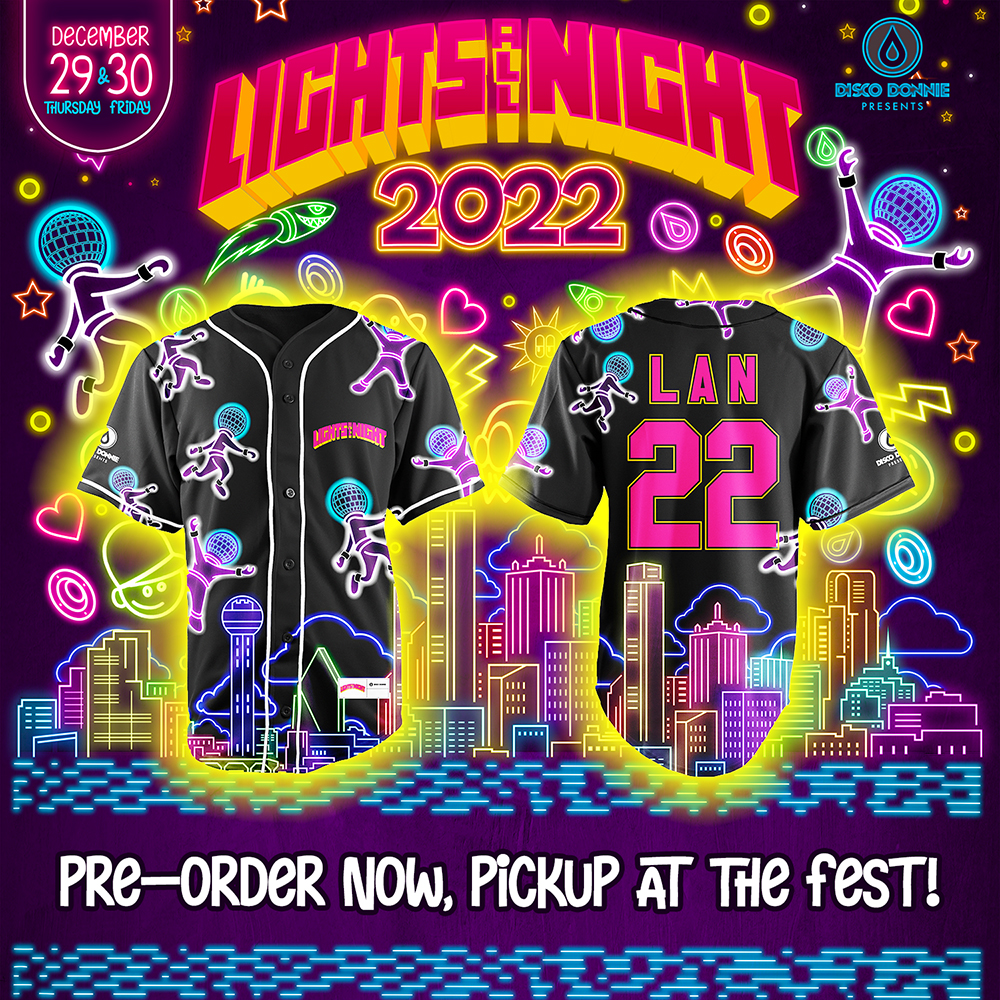 Merch
Preorder official merch and secure your festival colors before these limited edition options sell out!
Represent Lights All Night in a stylish baseball, soccer, or basketball jersey, fly our festival colors high with a double-sided flag, or even a handy hand fan. Whatever you do, wear your festival colors loud and proud!
Merchandise is not mailed prior to the festival. To redeem your purchase, bring the merchandise ticket and photo ID to the official merch booth on festival grounds.
Water Bottles
With back-to-back live sets lined up over three days, we'll be reveling in the glory of our holiday getaway. While we're most hyped about the lineup of DJs, don't forget to fuel up on plenty of water. Stay hydrated and represent Lights All Night with a reusable water bottle!
One of the top ways to stay chill is by making frequent stops at the free water stations on festival grounds. Refill until your heart's content with a stylish, yet functional beverage container - it's the perfect companion to keep cool and comfortable.
Water Bottles are not mailed prior to the festival. To redeem your purchase, bring the merchandise ticket and photo ID to the official merch booth on festival grounds.
Ambassador Program
Are you one of the biggest fans? Land your trip to Lights All Night by becoming an active member in the community, from merchandise, complimentary tickets, and express entry, to backstage passes and exclusive experiences!
Download the app below and input the invite code DDPAMBASSADOR to enter the community!
Contact
Have a question? Contact us anytime using the form below.